Novarum ™ Sector Applications
The Novarum™ diagnostic platform has been designed for almost any test where the result is normally read by the human eye.
Accuracy, connectivity and ease of use make the Novarum Reader invaluable for medical, veterinary, defence, agricultural and environmental testing.
The Reader can be used in any location, however, the benefits are greatest when used in the field.
The Novarum platform can be used across a wide range of different assay formats and applications:
Lateral flow tests
ELISA tests
Colorimetric tests
Colony counts
Agglutination
Urine dipsticks
Biochemical paper-based assays
At Home Testing
Smartphone diagnostic testing can be performed by the patient from the comfort of their own home, with the results shared securely with healthcare professionals online.
Patients can monitor chronic conditions with regular self-testing
Overcome geographic barriers for patients who are too sick to travel or remote from healthcare
Maintains confidentiality and removes the stigma of attending sexual health clinics
Enables lay users to have confidence in performing tests and clinicians to trust self-tests
For more information about how we are empowering patients to manage chronic conditions, contact us
---
Infectious Disease
Infield Diagnosis & Tracking
Novarum leverages mobile phone connectivity and intuitive app development to transform a smartphone into a diagnostic reader in support of infectious disease diagnosis, tracking and epidemiology. The ability to transform a smartphone into a diagnostic test reader can:
Help at-risk groups to access regular healthcare
Help to reduce the spread of mosquito and blood-borne disease with an early diagnosis
Support technician fieldwork with accelerated and accurate test results outside a laboratory
Enable connected, monitored testing in remote locations
To learn about the potential of smartphone diagnostic readers to tackle infectious disease, contact us
---
Toxicology
Drugs of Abuse Testing
Novarum's smartphone diagnostics technology can support rapid tests to detect drugs of abuse using blood, urine or saliva sampling.
Support roadside detection with quick and accurate results within a limited timeframe
Rapid detection can support toxicology testing for workforce screening, en masse
An electronic record of test results is readily available online for insurance screening purposes
To learn more about Novarum's track record within toxicology testing, contact us
---
Fertility Apps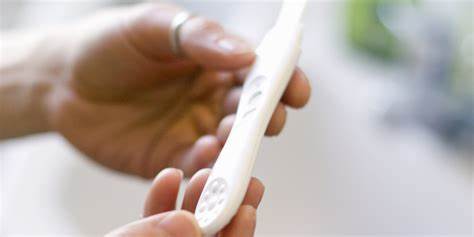 Fertility and Reproductive Health
FemTech (Technology targeted at Women's Health) solutions, such as fertility tracking apps, can be used to support reproductive health goals to conceive or avoid pregnancy. However, more niche applications in areas of intimate health may also reduce embarrassment and facilitate translating a test result into the correct action. Smartphone diagnostic testing can support these goals whilst adding test results in real-time.
Maximise the opportunity to conceive with ovulation tracking and calculator
Remove human subjectivity and emotional bias from pregnancy testing
Ensure routine contraceptive practices are met with in-built calendar reminders
Support confidential advice via a mobile eco-system
For more information about how Novarum's smartphone platform and mobile app development can support reproductive health goals contact us
---
Veterinary Testing
Small Animal Health
Novarum's innovative diagnostic technology can enable accurate point of care testing, within an agricultural or household setting, to safeguard the well-being of livestock and small animal health.
Facilitate effective animal segregation to identify at-risk livestock with instant results
Geographic tracking to help regulators get ahead of disease outbreaks
Sustain high farming and equestrian standards with fodder, forage and water testing
Ensure food safety with accurate swine, poultry and dairy testing
Demonstrate high agricultural standards with historic test records online
To learn how smartphone diagnostic readers can support animal well-being and veterinary practices out in the field, contact us
---
Industrial Testing
Industrial
Smartphone diagnostic testing enables maintenance technicians to inspect, report and repair critical systems to ensure peak safety and efficiency with minimal operational downtime.
Testing protects fuel hygiene and chain of custody of hydrocarbon fuels
Detection of unsafe microbial levels in aircraft storage tanks poses high safety and environmental risks
Rapid detection of legionnaire's disease can safeguard employee well-being in the workplace
Monitoring water quality whether portable, waste-water, industrial process water or leisure supplies
For more information about how Novarum's smartphone-enabled test readers are used across a variety of industrial settings, contact us
---
Food Protection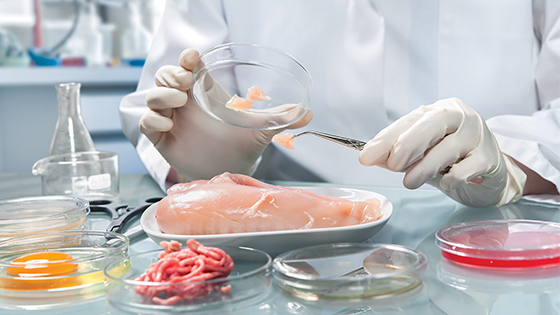 Food Safety Testing
Food safety testing and monitoring is vital to protect public health in both developed and under-developed countries. Novarum's smartphone diagnostic testing supports the developing mAgriculture movement – which acknowledges the effectiveness of introducing mobile phone-enabled technology to enhance agricultural practices and drive food safety standards.
Test for food-borne illnesses throughout the supply chain with interconnected data
Support food manufacturers to identify pesticide residue, allergens and contaminants
Diagnose food allergies
Support innovative food packaging and labelling intended to reduce food waste
Please contact our Customer Services Team directly to discuss your requirements on tel:+44 (0) 1495 363000 or alternatively you can submit an enquiry here.