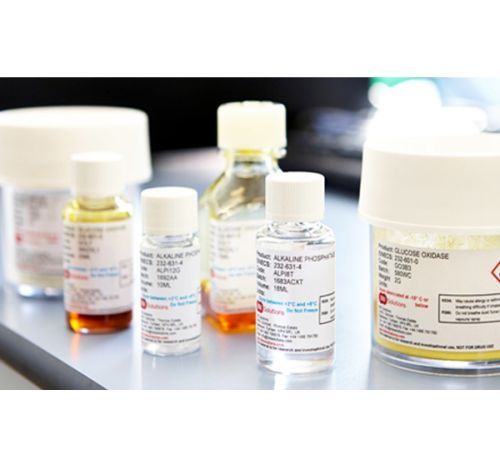 Get in touch to purchase this product
Contact our team of experts to discuss your requirements
Contact our expert team
selling through stock weeks
Store at +2°C to +8°C. DO NOT FREEZE.
That amount of enzyme causing an increase in the rate of spontaneous mutarotation of -D-Glucose to -D-Glucose of one micromole per minute at 25C and pH 7.0. One unit as described as above is equivalent to approximately 0.04 units in a Glucose dehydrogenase-coupled assay at 25C and pH 7.2 or app
A suspension in 80% saturated Ammonium sulphate solution pH 8.0.
Enter the full lot number and hit enter.