DOX2-D-Amino acid oxidase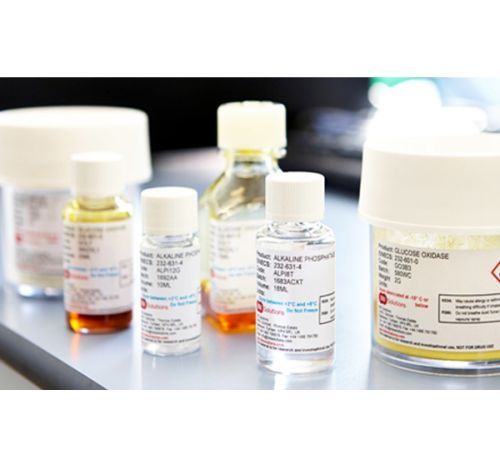 Get in touch to purchase this product
Contact our team of experts to discuss your requirements
Contact our expert team
Store desiccated at -15°C or below. Allow to come
≥6,000 U/g material (not less than 7,000 U/g protein). This material is fully active without the addition of FAD.
Dissolves readily at 5mg/ml in analytical grade water to give a clear solution.
D-Amino-acid:oxygen oxidoreductase (deaminating).
That amount of enzyme causing the transformation of one micromole of D-alanine to pyruvate per minute at 25°C and pH 8.3 in the presence of catalase.
Enter the full lot number and hit enter.