BBI Solutions Reader Technology
All assay development is driven by the end users' needs which includes how the test is interpreted. Most tests developed are still visually read but BBI Solutions has a wealth of reader experience, from our own Novarum™ innovative smartphone diagnostic platform for remote or in-field testing to the leading brands of lab-based lateral flow readers, as well as working with our customers' own reader designs.
BBI's team will work in partnership with you to determine the right platform, ensuring the reader solution you choose delivers the performance, reliability and usability that is needed for your end market.
Novarum™ Mobile Diagnostic Solution
Recognising that mobile technology has been widely adopted, BBI Solutions set out to overcome the barriers to point of care testing by transforming a smartphone into a diagnostic test reader, empowering lateral flow at the point of care and deliveriing test results of lab quality to users in the field.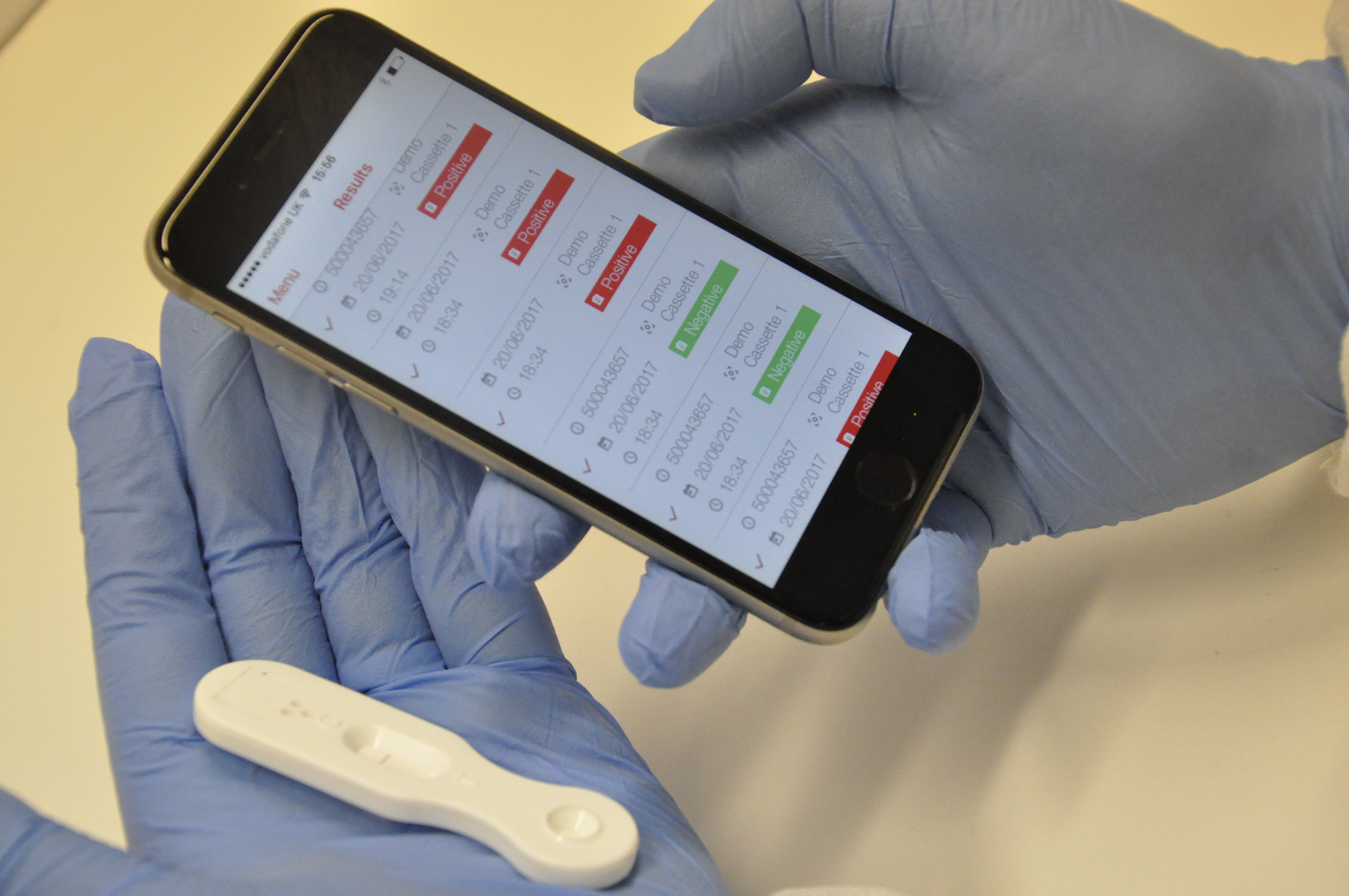 Our Novarum™ Mobile Diagnostic Solution is a powerful mHealth (mobile health) software tool that enables you to read and share the results of diagnostic assays – anytime, anywhere – using nothing more than a smartphone.
An intuitive 'app-style' interface provides a simple to use, guided workflow and reduces the risks of human error and misinterpretation by automatically reading lateral flow test results. This makes it easy to connect patients with doctors, field workers with lab researchers, and primary care with specialist services – putting reliable results in the hands of the people who need them.
Designed specifically for the diagnostics market, it provides:
quantitative data without changing platforms
instant access to results for end users
better connectivity between patients, doctors and other medical professionals
added value and a market differentiator for your assay
Please contact our Customer Services Team directly to discuss your requirements on tel:+44 (0) 1495 363000 or alternatively you can submit an enquiry here.
Benchtop Lateral Flow Reader Solutions
BBI's preferred partner in the benchtop reader market is Axxin. They have established themselves as a leader in commercialising diagnostic delivery systems in partnership with leading biomedical and pharmaceutical companies. The company's products are used in research and development and diagnostic applications worldwide. Axxin's company systems are ISO 13485 compliant and their internal product quality control processes, procedures and capabilities ensure the manufacturing and installation of reliable, quality products with long operational life cycles.
Axxin Cubic™ platform
Axxin's Cubic platform technology enables low cost, high sensitivity handheld and bench top readers to be capable of delivering complex test sequences in a wide variety of applications. This technology provides a scalable system where components can be added or upgraded in the future. Systems based on the Cubic platform have a high degree of software functionality. This approach allows system upgrades to be implemented quickly and allows the equipment to support customer requirements throughout the life of the system.
The AX-2X-S platform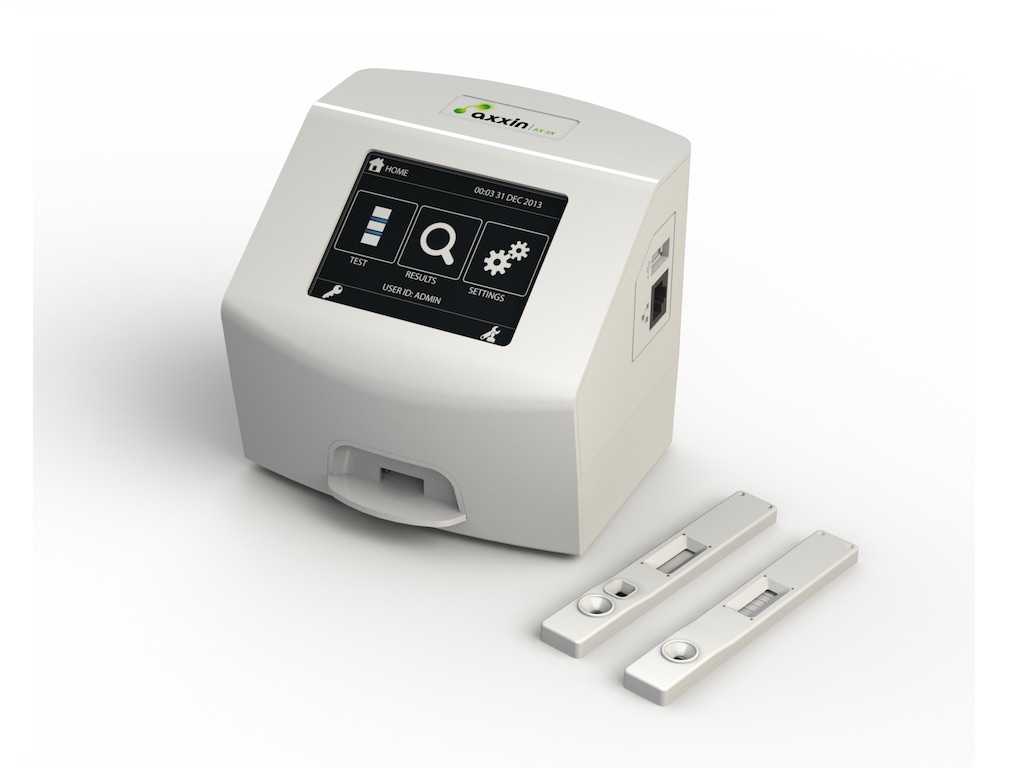 The Axxin AX-2X-S is a highly flexible, and easy to use rapid testing instrument platform designed to provide qualitative and quantitative results for visual colorimetric and fluorescent immunoassays in a single instrument. The system can be configured to work with a number of labels including europium-based assays as well as all visual coloured labels.