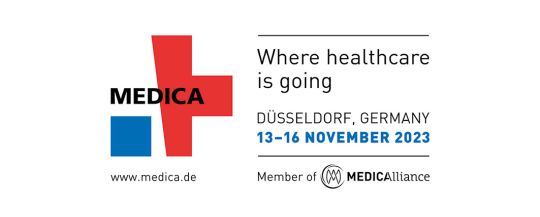 MEDICA 2023
13-11-2023
8:00am
Duesseldorf, Germany
Join the BBI Solution Team at MEDICA 2023.
Join us at MEDICA where we can explain how we can help you towards your assay goals. Whether you are interested in purchasing leading immunoassay reagents and raw materials, custom antibody development, creating a highly sensitive lateral flow assay or you want a smartphone reader to interpret the results of your test.
Our partnership approach allows you to work with one company to reach your assay goals.
More information coming soon.
For general information on the event, please visit: https://www.medica.de/