Serving the Science of Diagnostics
Amid a global pandemic and considerable challenges for all, 2020 was a year of significant growth for BBI Solutions. We were delighted to continue our progress and consolidate our position as a leading global diagnostics provider. We achieved this through acquisition, organic growth, strategic partnerships, innovation, NPD and substantial capital investment. A highlight of 2020 was the acquisition of DIARECT AG and their world-leading recombinant autoimmune antigen capability, which immediately enhanced BBI's portfolio and position as a 'complete' immunoassay reagent supplier'.
BBI Solutions also played a pivotal role in the global response to the SARS CoV-2 challenge when we were chosen to be a member of 'The UK Government Rapid Test Consortium' (UK-RTC), a select group of industry leaders invested in the development of the rapid antibody tests for Covid-19. Our app development team also developed a new mobile feature using our patented Novarum™️ technology to facilitate creating and sharing digital Covid test certificates, supporting employers, travel providers, and the safe reopening of venues and events globally.
BBI Solutions create value by using our scientific innovation, world-class facilities and commercial responsiveness to serve the in-vitro diagnostic industry. We provide immunodiagnostic reagents and individual test components to our diagnostics customers, while also offering solutions that bring these components together in complete laboratory or point-of-care tests.
For our employees, we have developed a working environment and culture where they can progress their careers serving the science of diagnostics,and contribute towards providing healthcare on a global stage.
---
Message from our Chairman, Alan Peterson, OBE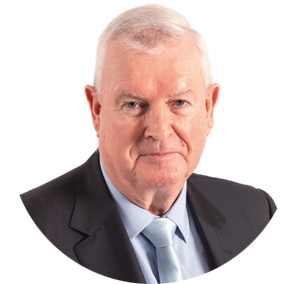 Welcome to the BBI Solutions Annual Review for 2020. It is not a mandatory requirement for a privately owned company to produce an annual review, but the company has developed and matured to the extent that we judge such a publication would be useful.

We are delighted to be able to share the review with you and showcase how we are serving the science of diagnostics by delivering value through innovation, partnership and effective delivery.
Message from Dr. Mario Gualano, CEO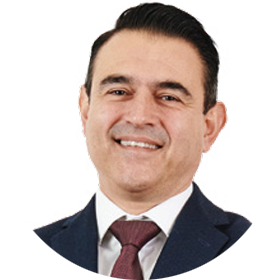 Over the last few years, we have transformed our business through a combination of strategic investment and focused leadership. We are very proud to have an international in-market sales force supported by industry-leading scientists, facilities and systems – quite a platform. These have allowed us to grow our global revenue, establish a culture of continuous improvement, and achieve sustainable productivity improvements.

I look forward to the future growth of BBI Solutions as we continue in our mission of serving the science of diagnostics across the globe.
---
Growth Drivers for BBI Solutions
Attractive end markets with stable long-term growth
Diversified product portfolio and working with the world's leading IVD companies
Well-invested, scalable global platform
Strong financial performance with a high level of recurring revenue
Well positioned due to process know-how, regulation and products embedded in customer solutions
Strong growth outlook including highly complementary strategic acquisitions
Enhanced and highly experienced management team
13% of our employees have MSc
Over 60% of our employees have degrees
5% of our employees are PhDs
---
Download the BBI Solutions Annual Report 2020
(please click the image below to view/download the English or German Language version)
BBI Solutions Annual Review 2020 - English
BBI Solutions Jahresbericht 2020 - German
---
Questions
If you have any questions or require further information please contact our Customer Services Team directly who will be happy to assist on tel:+44 (0) 1495 363000 or alternatively you can submit an enquiry here.